A feedback giver only sees what you have asked him or her. If you ask someone for feedback, they will receive an email, asking them to give you feedback. This e-mail contains your personal message and the goals/competencies or questionnaire you have selected.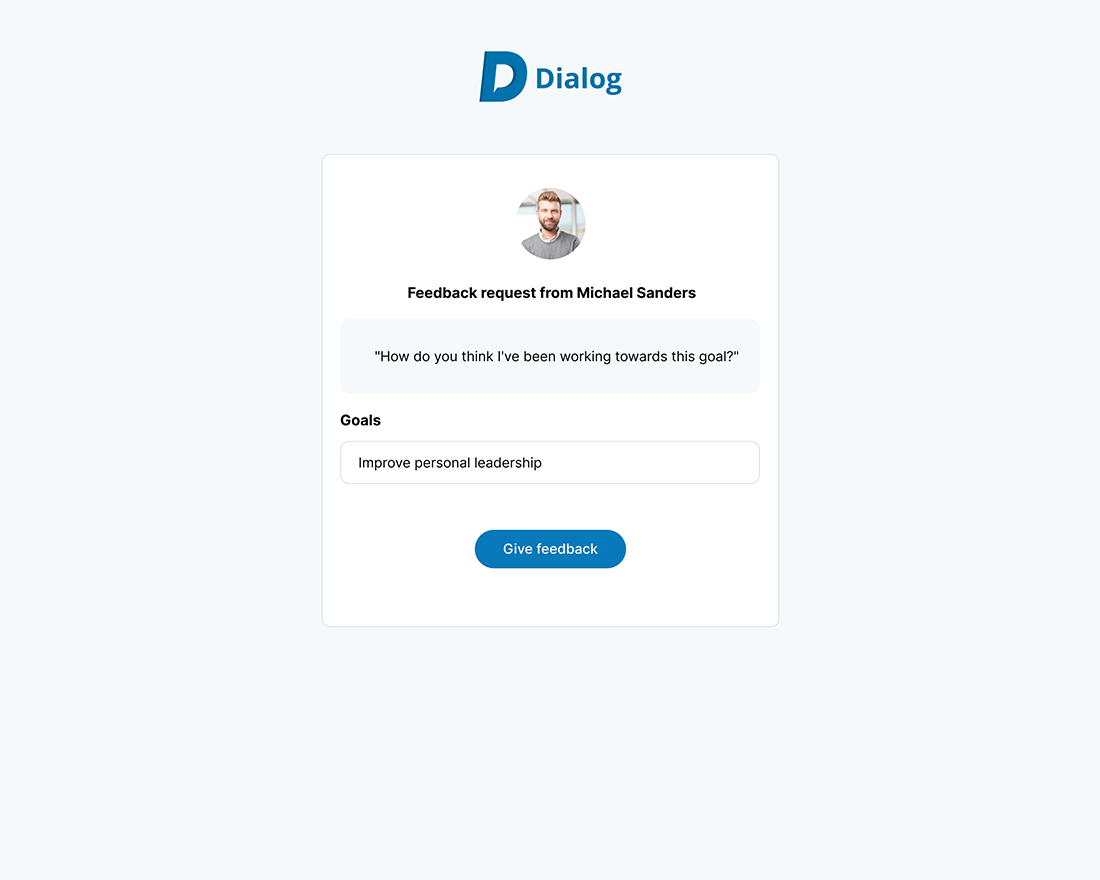 If the feedback giver clicks through from the e-mail, he/she will enter a screen where your question shows and the goals/competencies you have selected. He/she can give 1-5 stars here and write a possible explanation.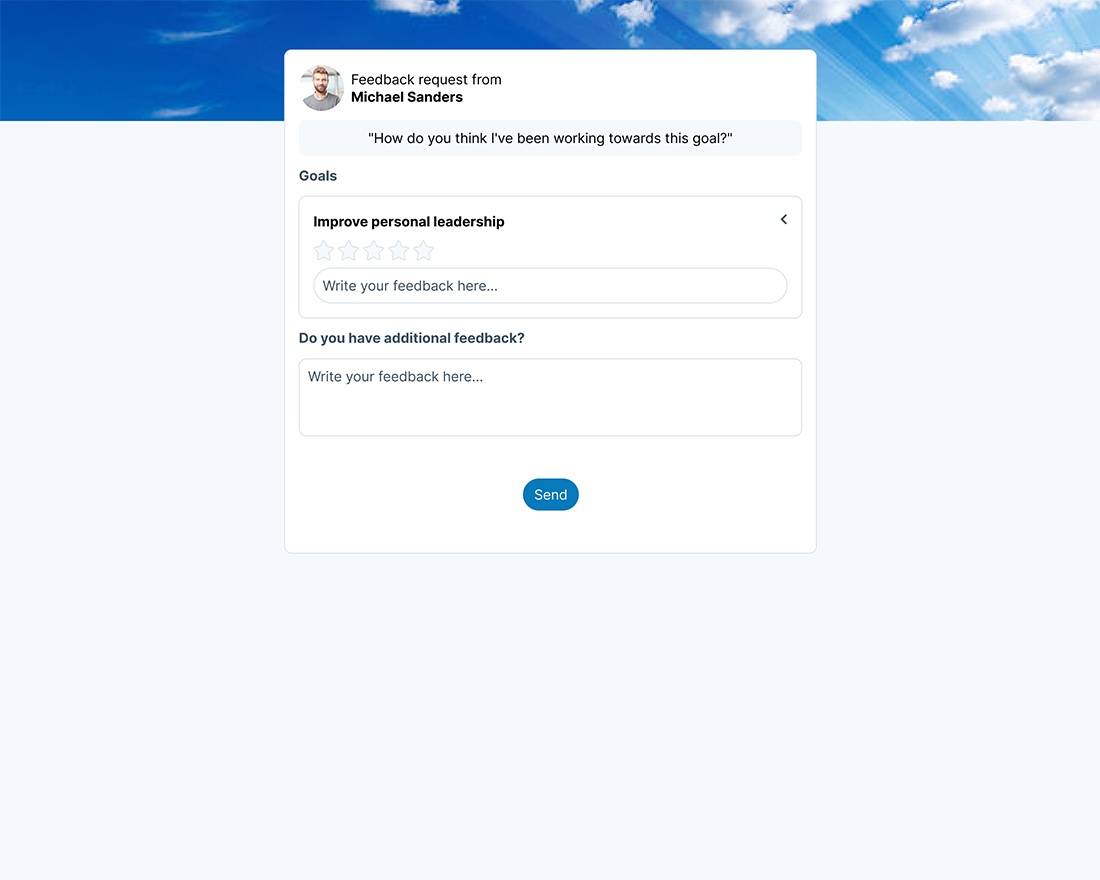 When you respond to the feedback from your feedback giver, the feedback giver receives an email about this. He can then click back to the screen where he has given feedback. Here your reaction shows and he can leave his own comment.