Yes, you can print an assessment or evaluation. You can also save the document as a pdf file.
1. Click on the 'three dots'.
2. Click on 'Print'.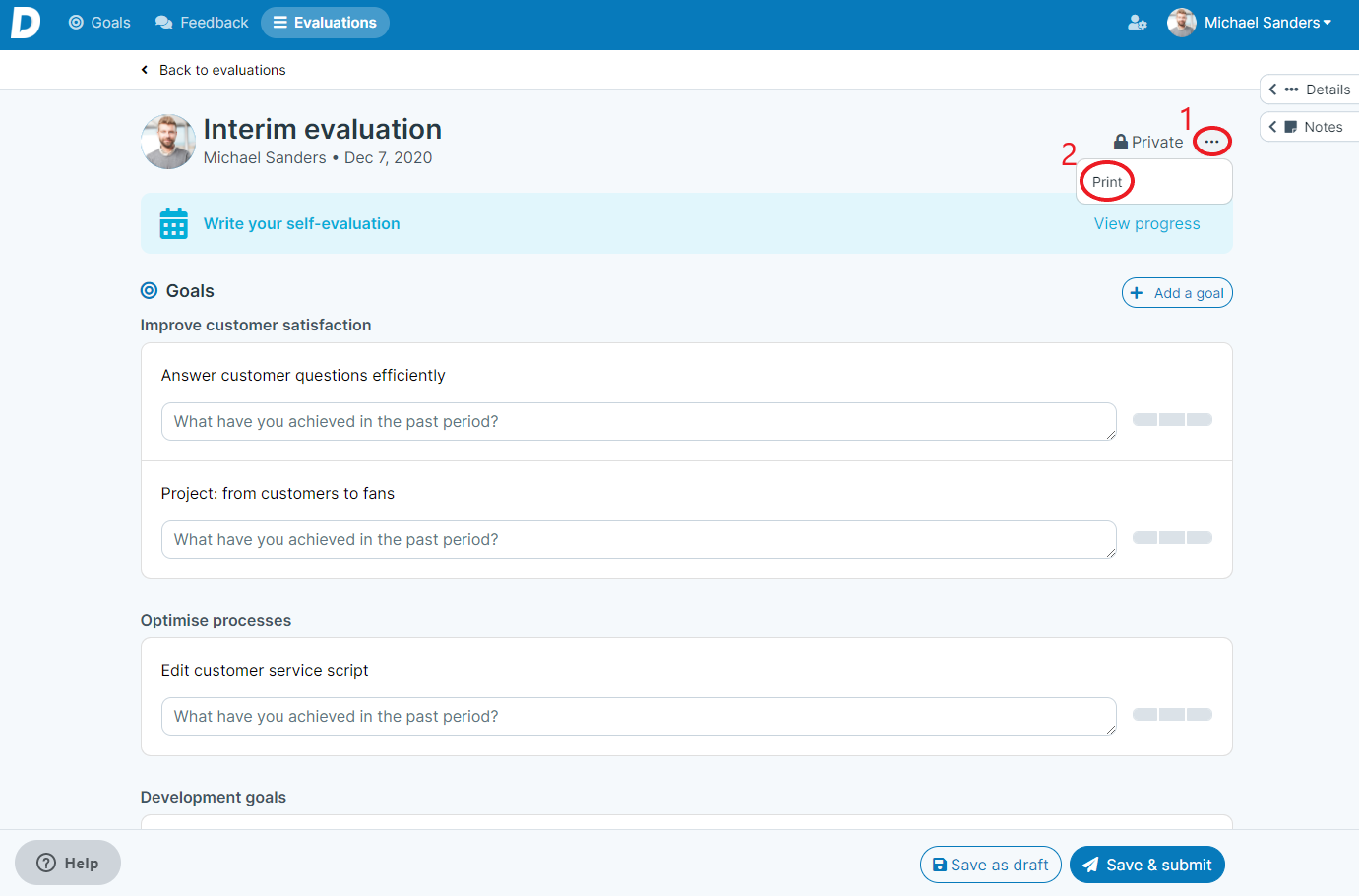 The printing menu will open, so you can print the evaluation. To save the evaluation as a pdf file, you can change the destination to 'Save as pdf' and then save it.