If you want share your personal goals with a specific colleague, you can assign him/her as your personal coach in Dialog. You can do this when creating your personal plan or by use of the Goals page. At any time, you can select per goal whether you want to share it with your coach or not.

Follow the steps below to assign your internal coach.
1. Click on 'Goals' at the top of the page.
2. Then right click on the 'eye'.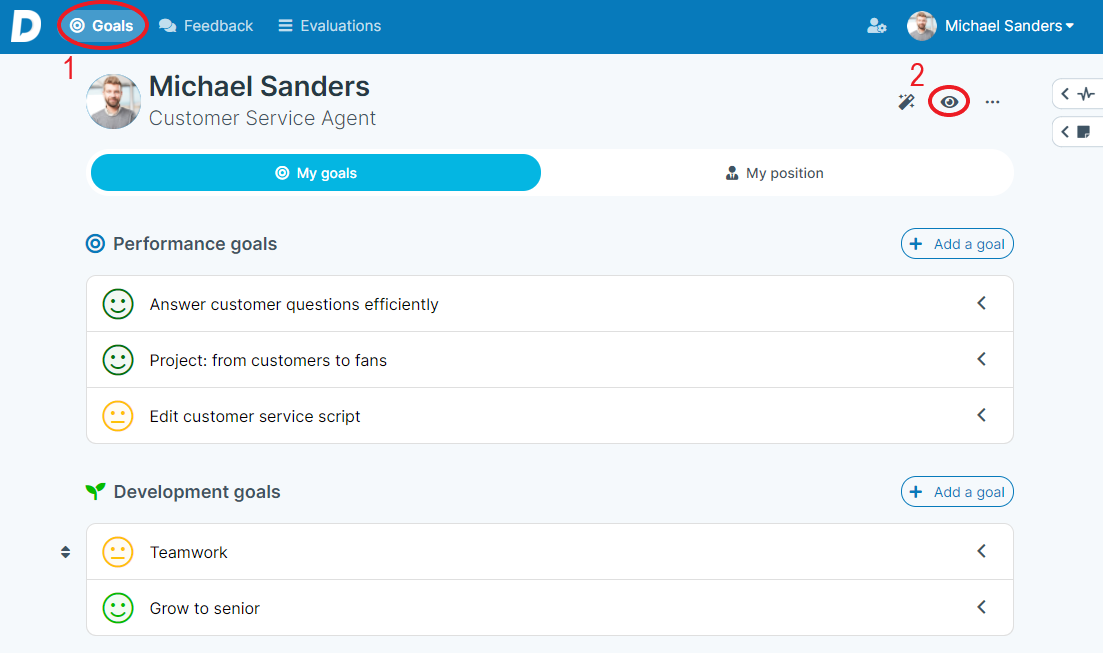 After you clicked on the 'eye', this menu opens:
3. Click on 'Add an employee as coach' and select the employee you want to assign as your coach.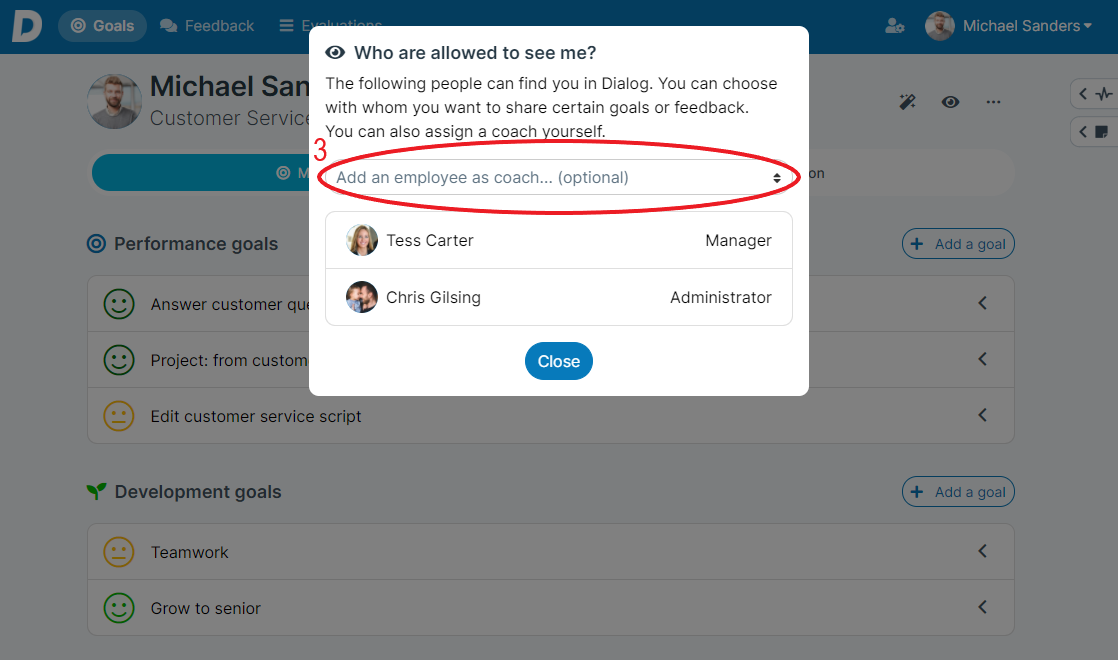 After you have assigned your coach, he/she will receive the following e-mail: