It is important for employees to know who exactly has access to which data. In Dialog you determine who can see what by assigning roles.
Go to Teams / Employees and click on the name of the employee to whom you want to link a position
Go to Settings via the 3 dots
1. Click on 'Team'.
2. Click on 'Employees'.
3. Click on the 'three dots'.
4. Click on 'Settings'.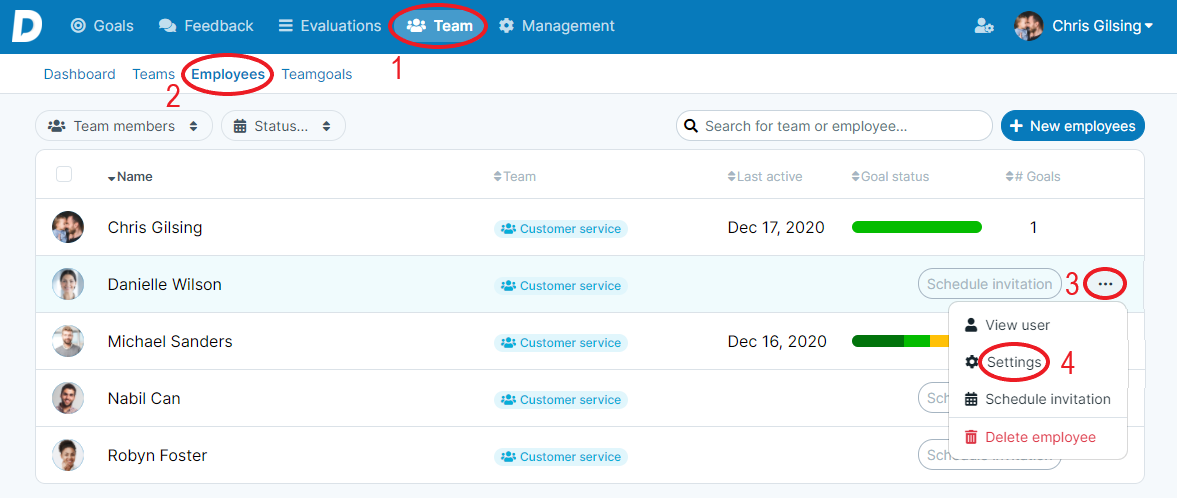 Scroll to the section: 'Employee roles'.
In this section you set which roles the employee has for other employees or teams. It is possible to assign multiple roles.
5. Click on 'Add roles'.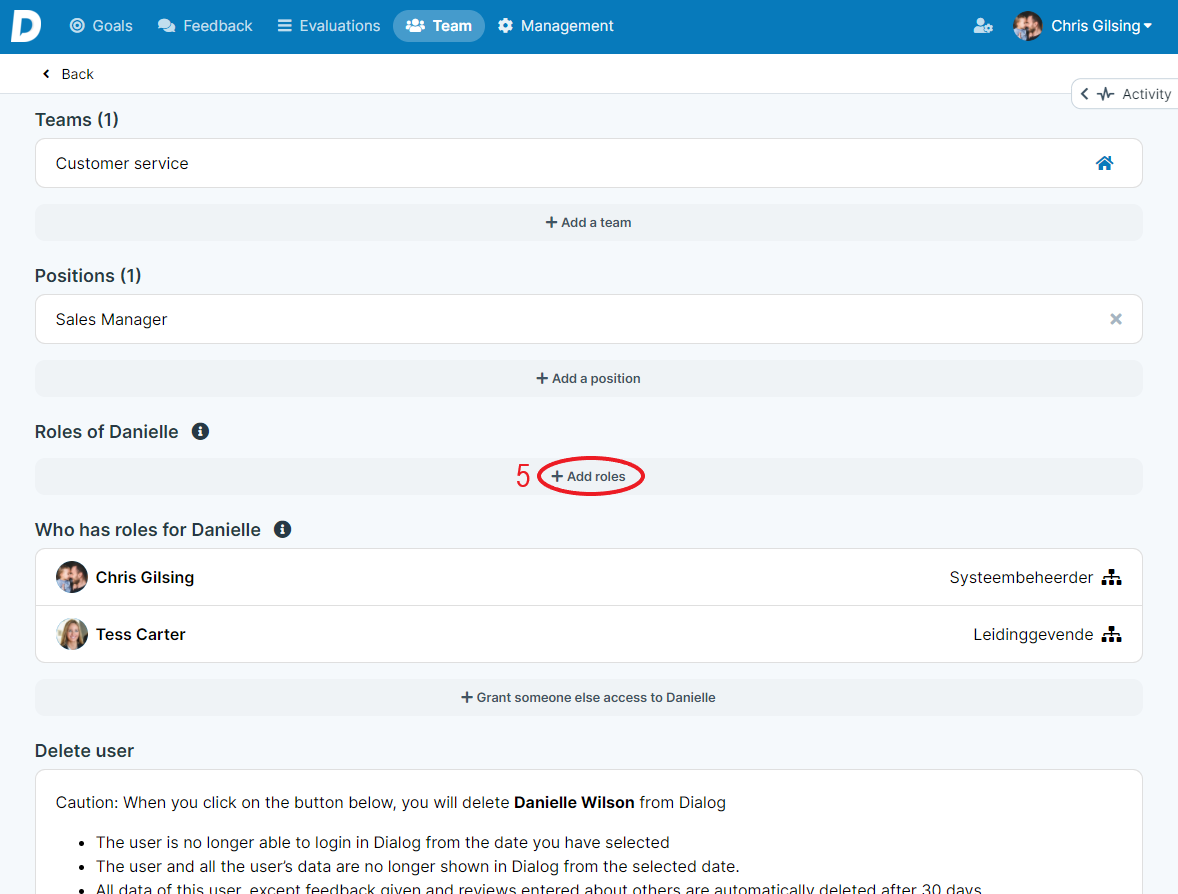 6. Select the role that you want to link to the employee (multiple roles possible per employee).
7. Here you indicate for whom (other employees or a team) this employee has the role.
8. When you are done, click on 'Save'.