1. Click on 'Team'.
2. Click on 'Employees'.
3. Click on the 'three dots'.
4. Click on 'Settings'.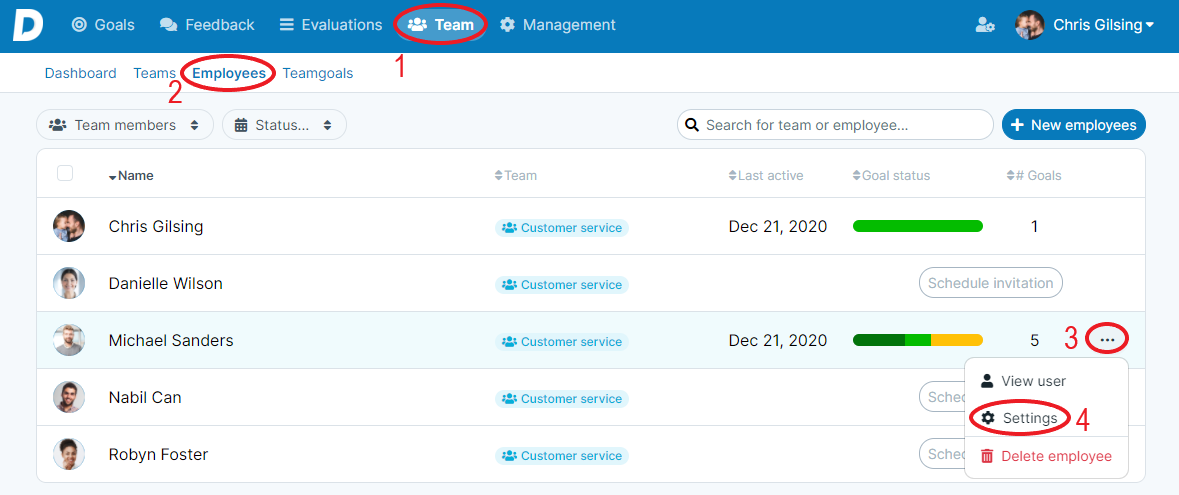 Scroll to the 'Teams' section
Note: a user must always be in a team. It is therefore not possible to remove the team with the icon until there is a second team.
The icon indicates from which team the user gets technical settings (e.g. the date of the evaluations).
5. Click on '+ Add a team'.
Select the team you want to place the employee in.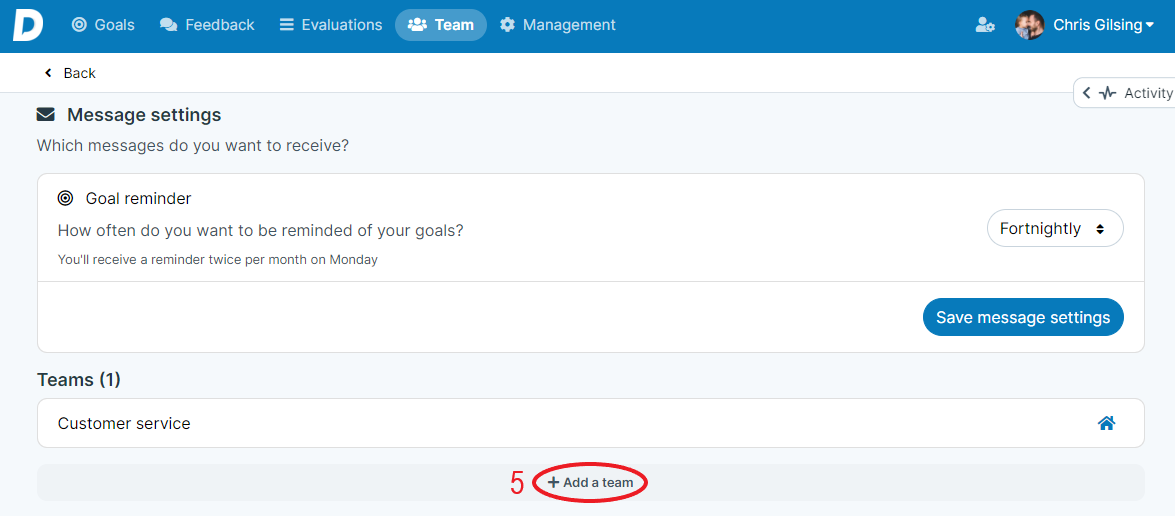 6. Click on the cross to delete the old team. If the old team is removed, the new team is automatically set as 'Primary team'.