In Dialog you can find by following the steps below, the form which is used during the interim and final review.
1. Click on 'Management'
2. Click on 'Review Cycles'
3. Click on the active review cycle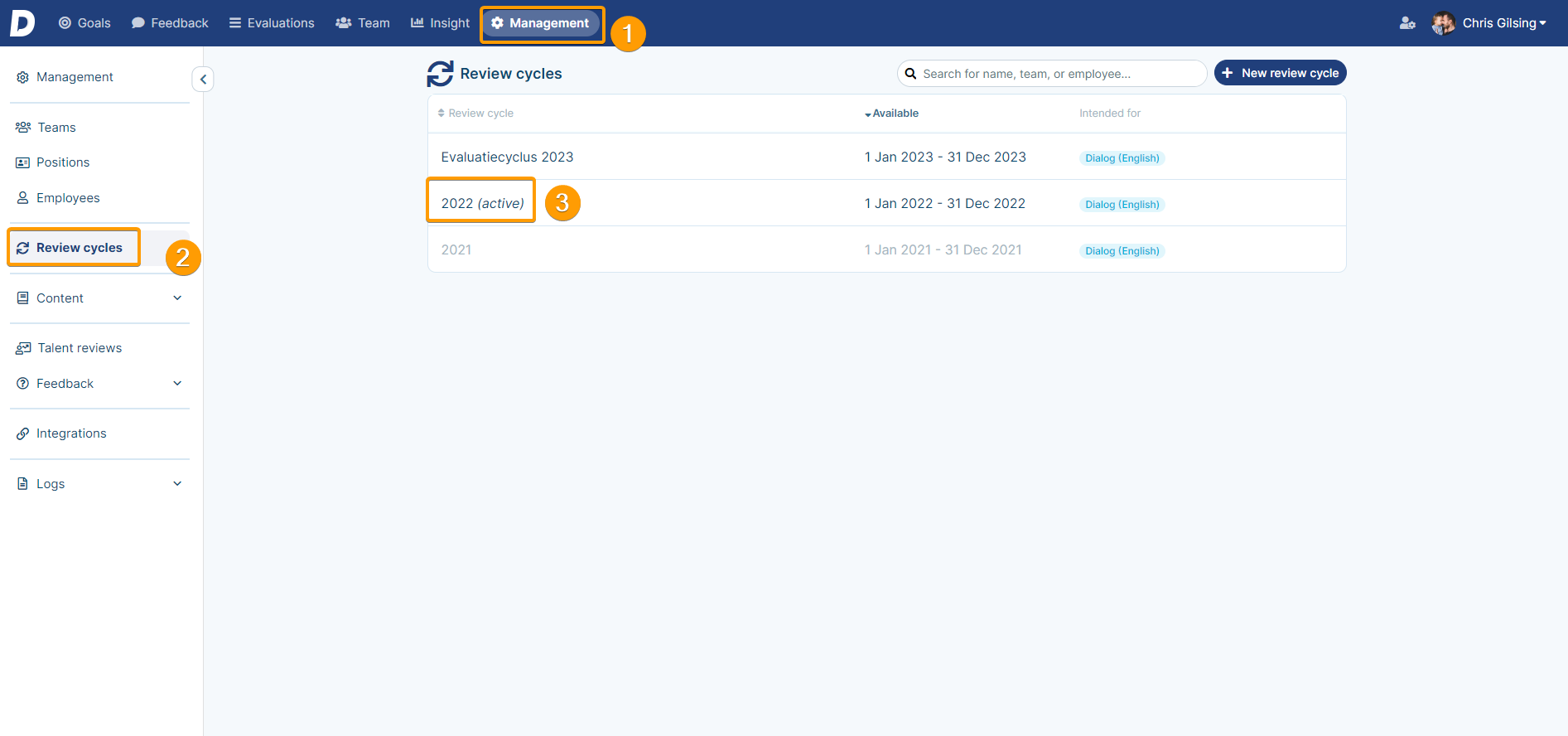 4. Click on the 'Moments' tab
5. Click on the evaluation moment you want to check and all settings will come up
6. Click on the pencil on the right sight of the evaluation form settings
7. You see a preview of the selected review form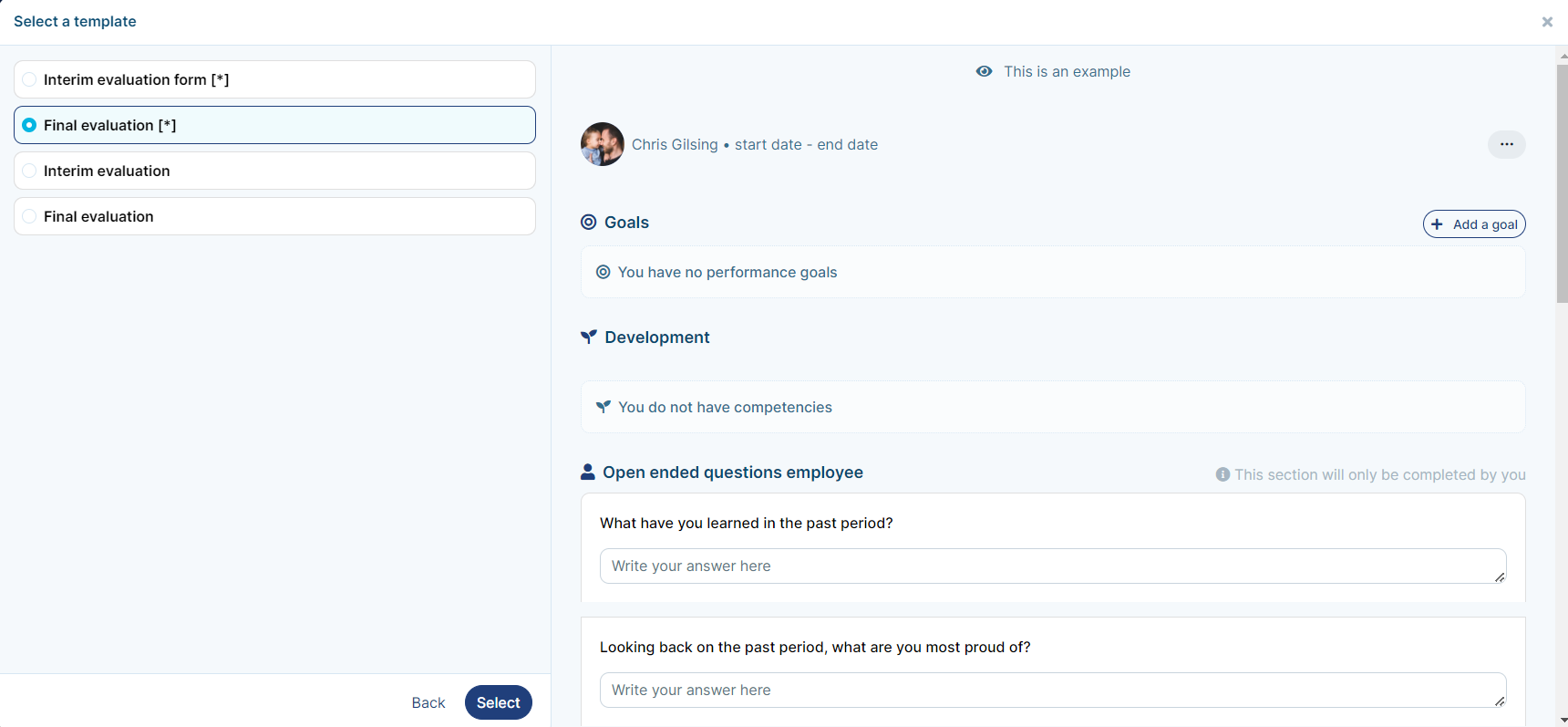 If you would like any points adjusted in the form, you can send a preview with all adjustments to support@dialog.nl.