You can create new questionnaires that employees can send along their feedback requests. In this article you can read how to create new feedback questionnaires.
1. Click on 'Management'.
2. Click on 'Questionnaires'.
3. Click on 'New questionnaire'.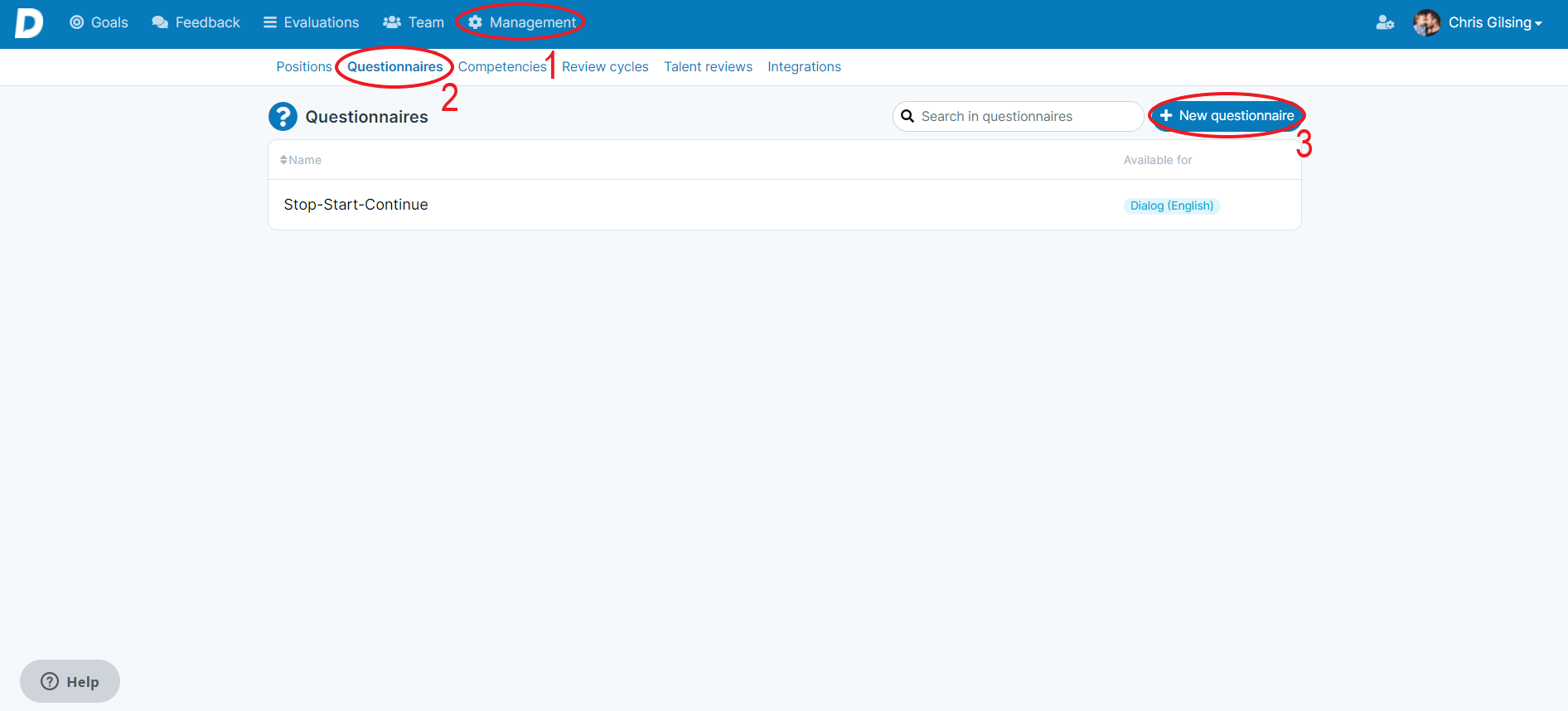 4. Give the questionnaire a name.
5. Optionally, add a text that will be send along with the questionnaire.
6. Click on 'Add question' to add a question to the questionnaire.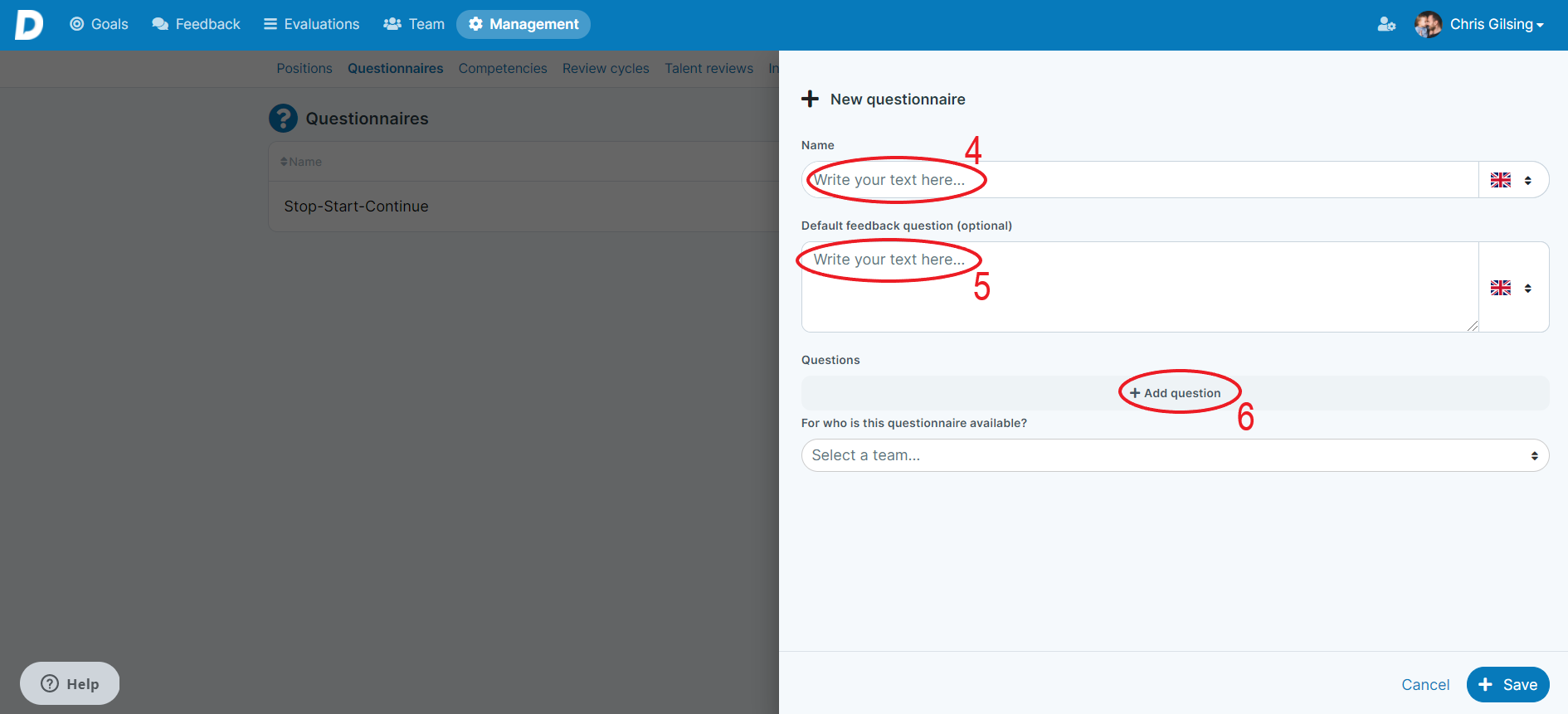 7. Write a question for your questionnaire.
8. Optionally, select a rating scale. A drop-down list with options will be presented to you.
9. Click on 'Add'.
Repeat these steps to add multiple questions to the questionnaire.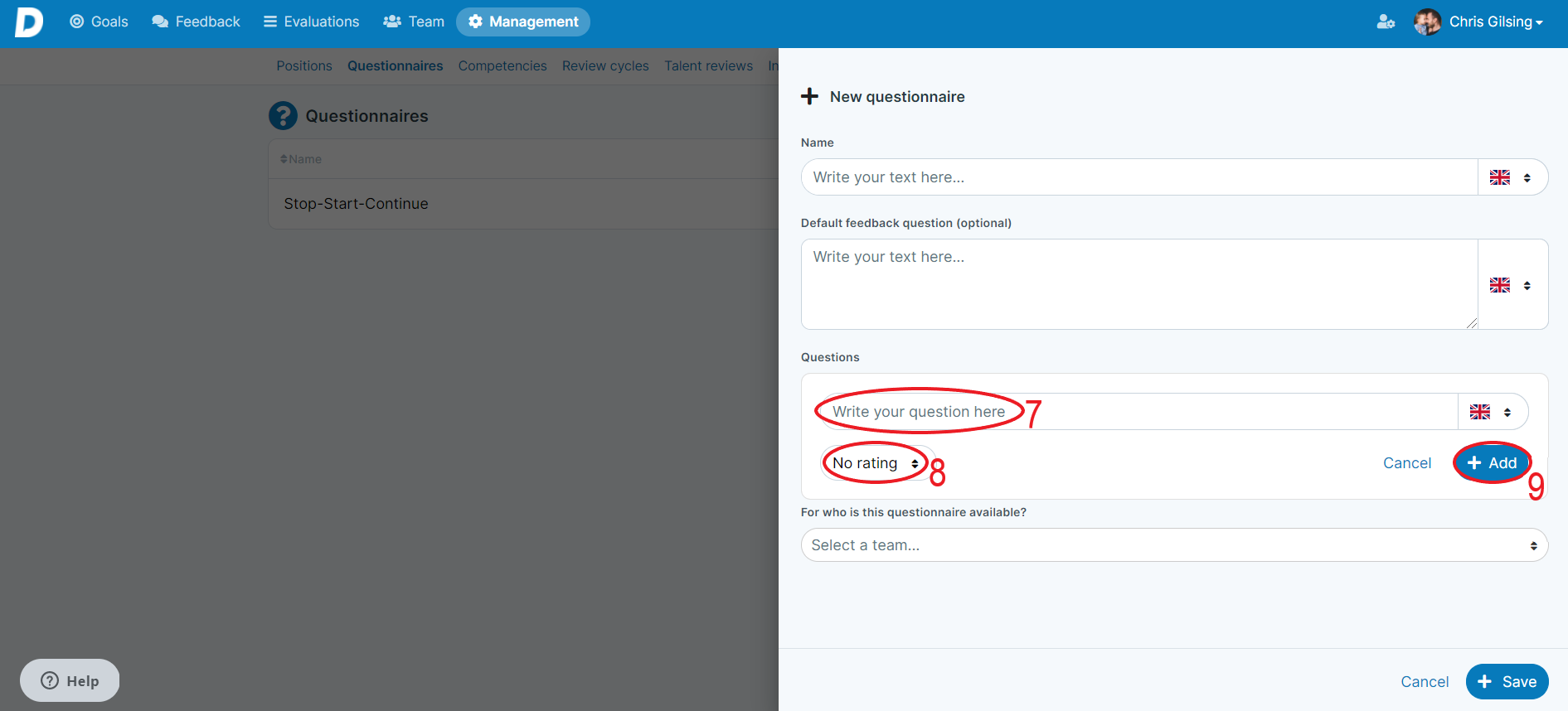 10. If you have added all the questions to the questionnaire, indicate which teams can use the questionnaire in their feedback requests. If you want everyone in the organization to be able to use the questionnaire, then choose the highest team.
11. Click on 'Save'.