In most organizations, there are fixed moments for evaluations. Your organization could also choose to give you the possibility to schedule an evaluation with one of your employees at any time. If your organization provides this possibility, you can do this on the page of the employee.
1. On the page of the employee, click on 'Evaluations'.
2. Click on '+ Schedule evaluation'.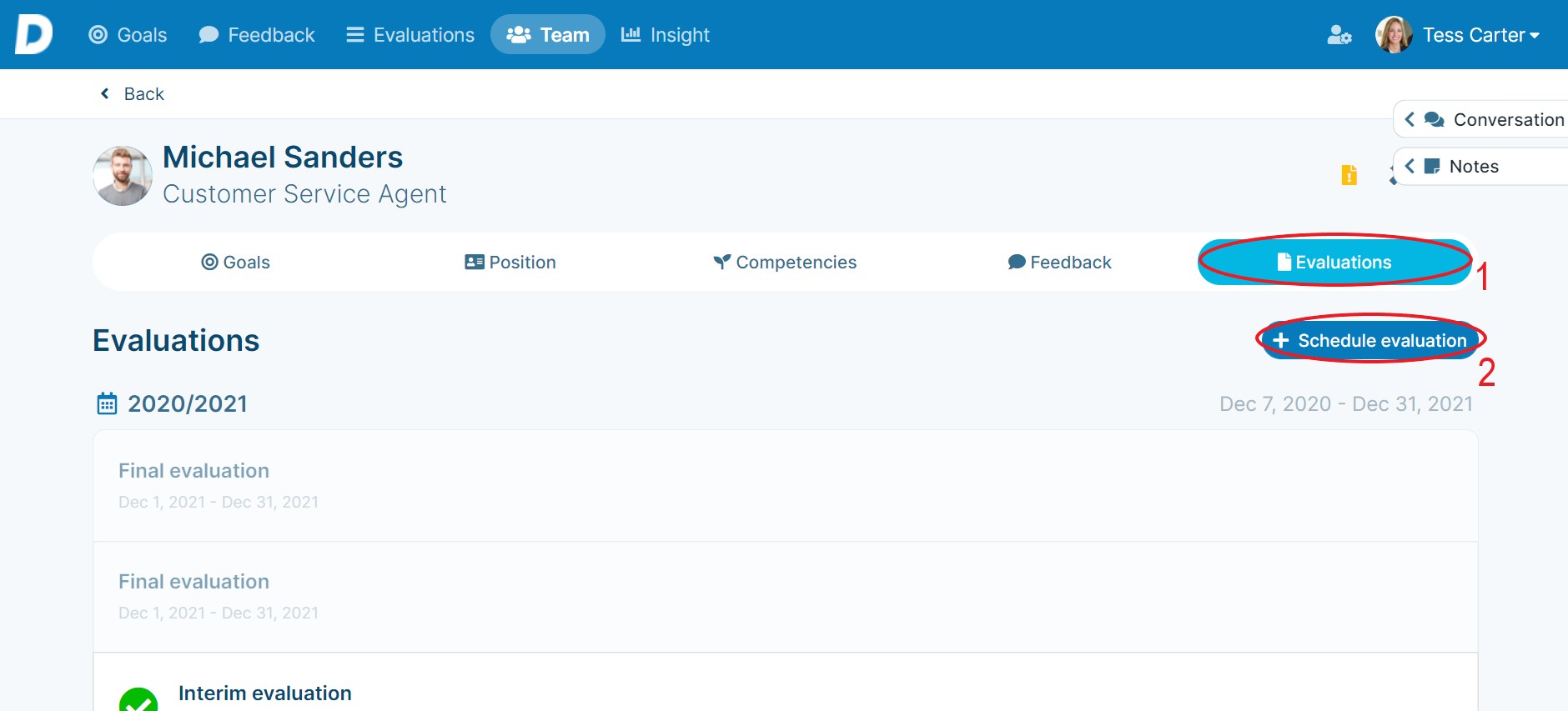 Now a screen pops up where you can fill in some details.
3. Give an name for the scheduled evaluation. When you give a clear name, it will become easier to manage the evaluation in the evaluation report.
4. Indicate with whom you want to schedule an evaluation. You are able to start an evaluation with multiple employees at once.
5. Write an additional message in the mail that will be sent to the employee. You could, for example, explain why you scheduled the evaluation and when you want to talk about it.
6. Indicate the start and end date for filling in the evaluation form. On the start date, the aforementioned e-mail will be send to the employee notifying them about the evaluation.
7. Click on 'Schedule evaluation'.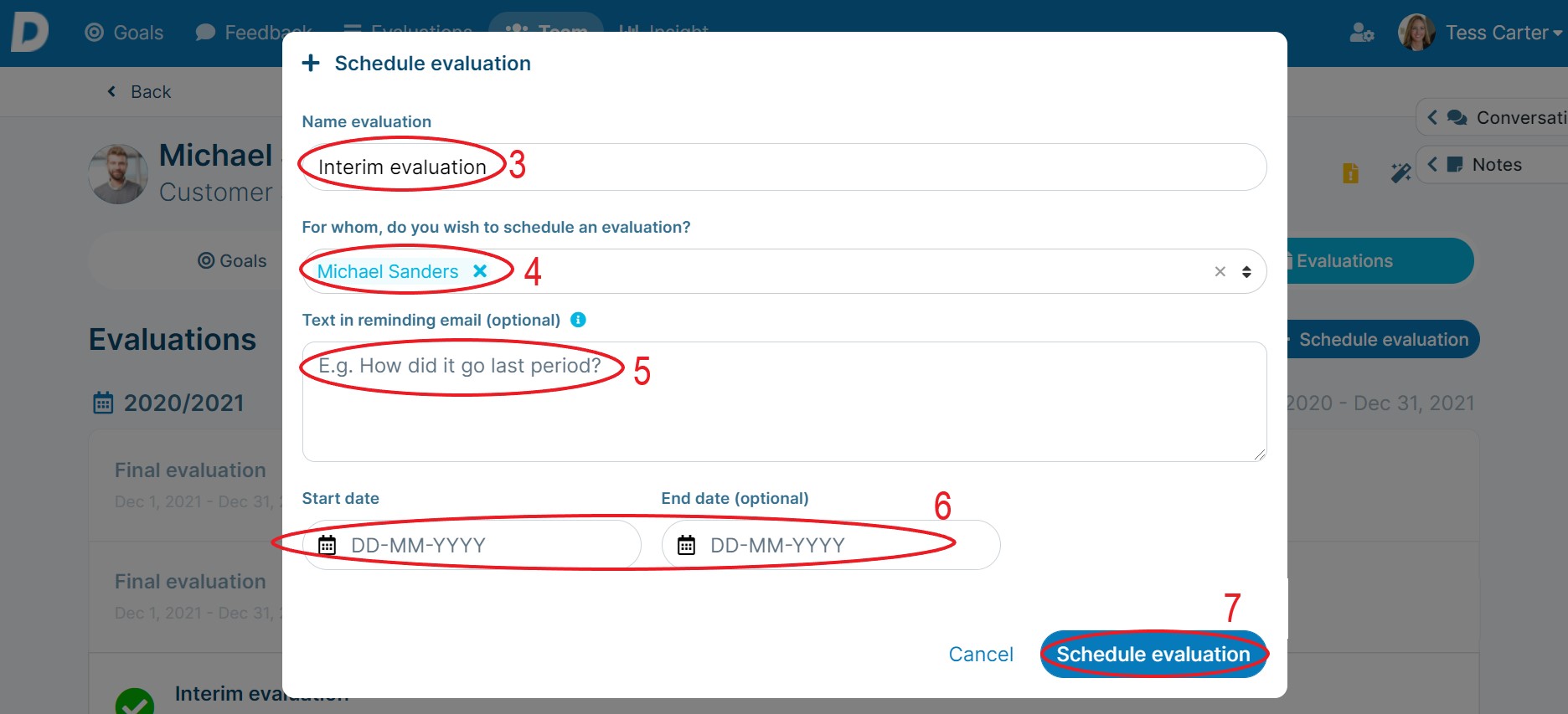 You have now successfully scheduled an evaluation. The employee will receive an email notification on the start date, and you will receive a notification when the employee has sent the evaluation form to you.
Related articles