When you have filled in the talent review for your employees, you can see the results at any time at the 'Insights' page and the sub page 'Talent reviews'. You now see a visual representation of what you have filled in. On the axes, you see the dimensions with the corresponding ratings. In the grid, the employees are plotted based on the scores you gave. Want to know more about the talent review? Click here for more information about the talent review.
When you click on one of the boxes, you can see an overview of all employees who are plotted here and what the corresponding score is. When you click on an employee, you can also see an explanation if you have written one. When the talent review is still open, you are able to change the given scores or explanation.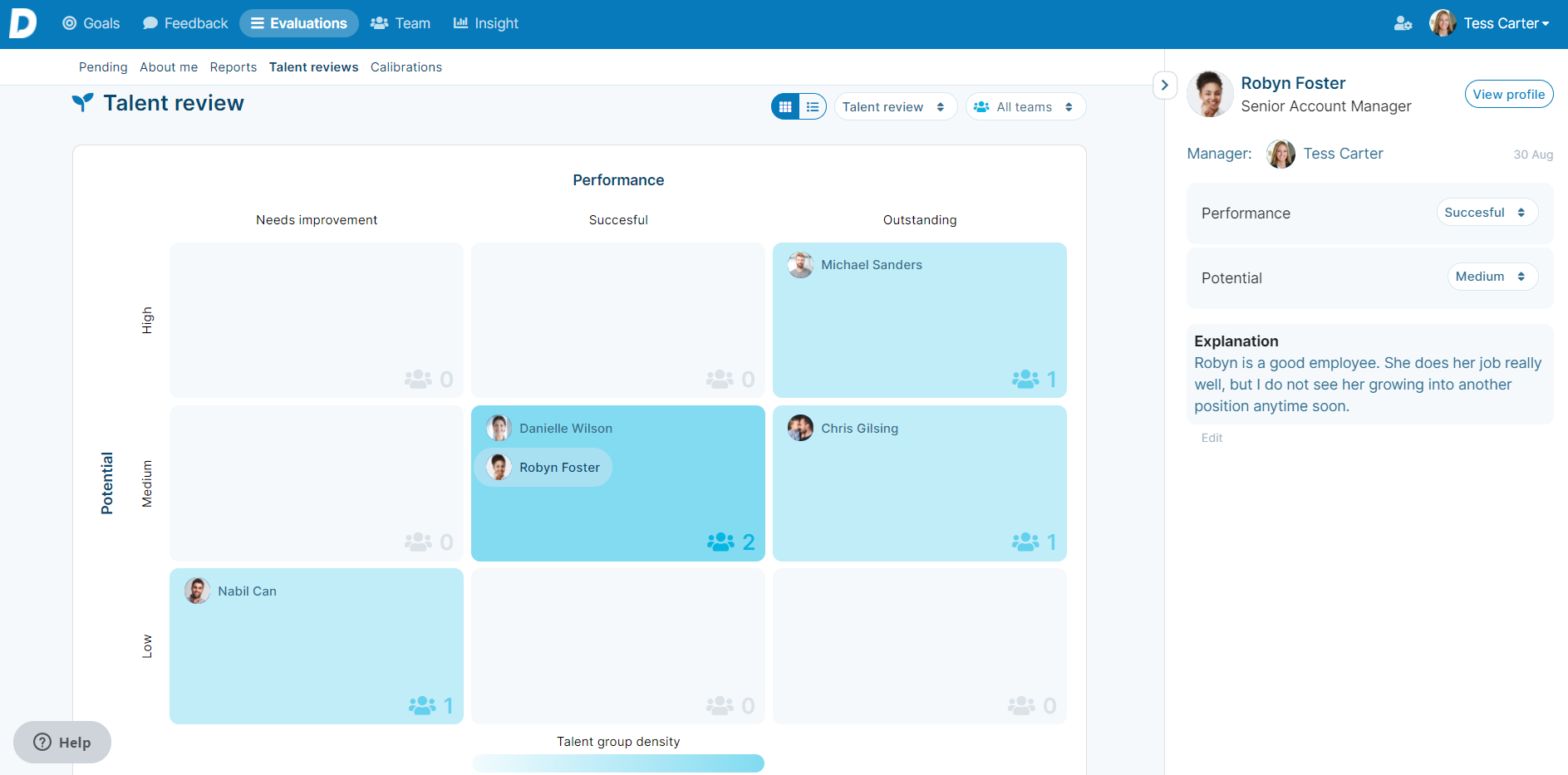 On this page, you can also do the following actions influencing the visual representation of the information:
1. Change display: besides a visual representation, you are also have the results displayed as a list and you are able to use the search bar to look for certain employees.
2. Have you filled in multiple talent reviews recently? Then you can use a filter to see the results of a certain talent review.
3. Do you manage multiple teams? Then you can filter on certain teams, so only results of the employees of those teams are shown.