When you have completed a calibration, you are able to see the results at any given time. To can find these results on the 'Insights' page and on the sub page 'Calibration'. You now see the calibration report of your employees. The graph shows the percentage of employees that have a certain score and the circle graph shows if there are still employees for whom you have to fill in the calibration. Do you want to know more about the calibration? Read here more information about calibrations and how to fill one in.
In the list overview, you can see for which employees you still have to calibrate. You can look for certain employees in the search bar and you can have the overview display the score of each employee. Moreover, when you click on an employee, you can see the given argumentation for the score. When the calibration is still open, you are able to change the given score or argumentation here.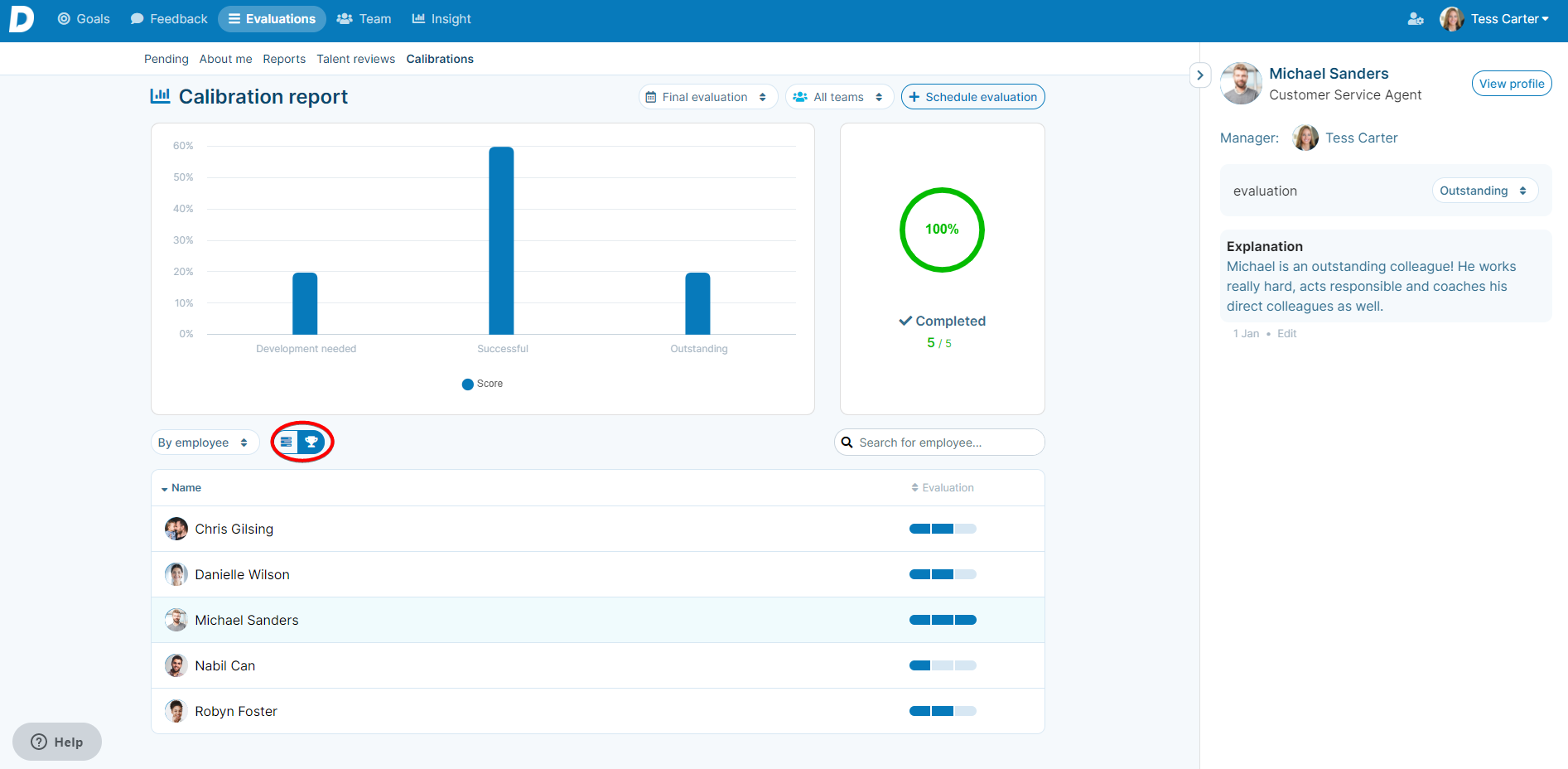 On this page, you can also do the following actions influencing how and what you see here.
1. Change list display: by default, the list is displayed per employee. You are also able to display the overview per team, reviewer, or position.
2. Have you filled in multiple calibrations recently? Then you can use a filter to see the results of a certain calibration.
3. Do you manage multiple teams? Then you can filter on certain teams, so only results of the employees of those teams are shown.