In Dialog you have the option to add additional remarks when answering the Engagement questions. These remarks are, completely anonymous, visible for the administrator of your company and your supervisor. Because of the anonymity of the survey, they cannot see that they are talking to you
It is possible that your organisation actively is using this option. So in this article we explain were you can find these remarks and how you can respond.
Insights in your given Engagement answers
1. Click on the tab 'goals'
2. Click on 'Engagement'
Your own Engagement insight page opens. Here you can see the scores and your given answers. If you add a remark below a question, you can also see this here below the question.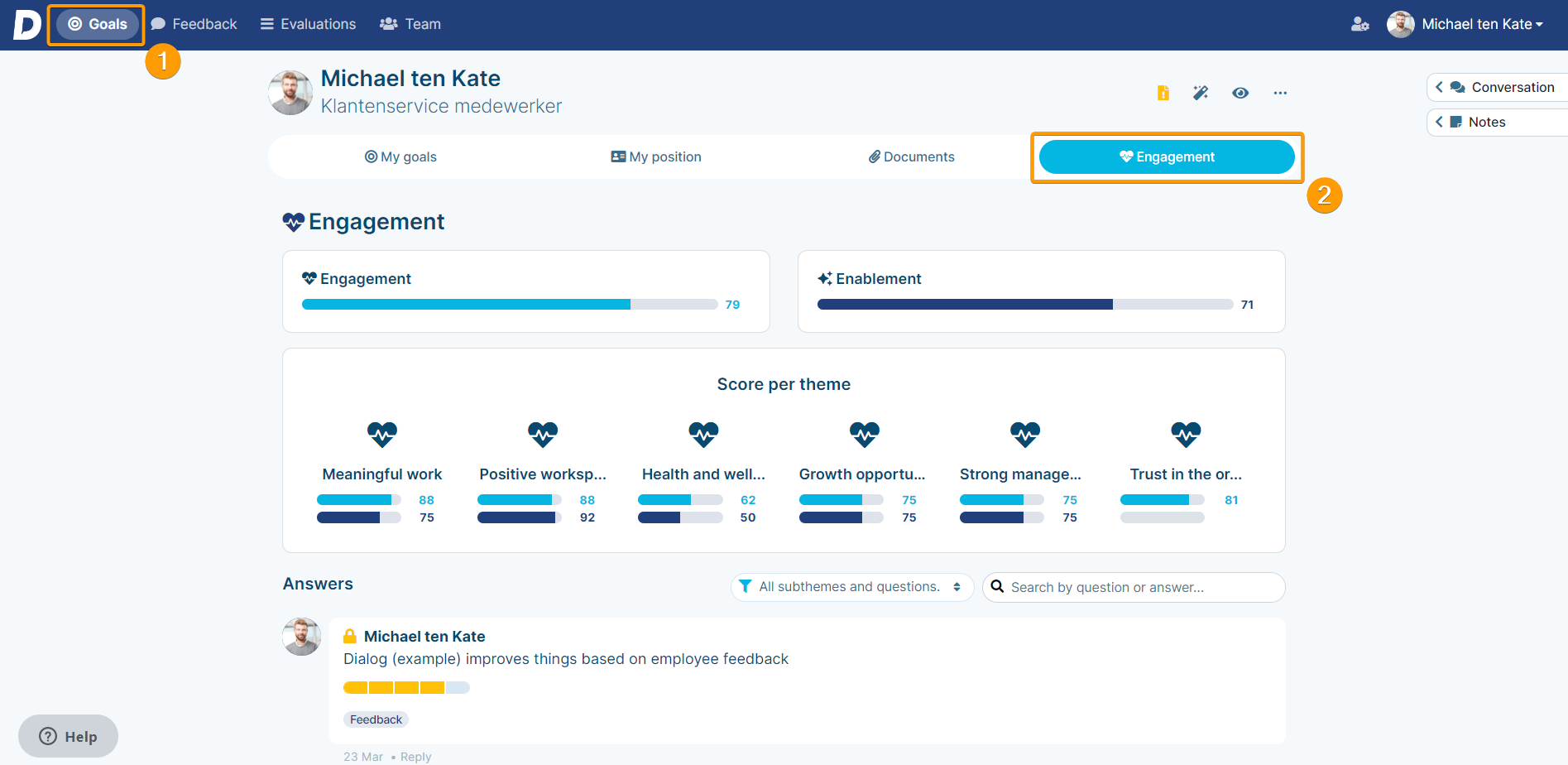 If your company is only using the Engagement Module, you only have to login to see your given answers. Here you can also find the remarks you added below a question.
Respond to received remarks
If you want to respond to a question or remake made by the administrator or your supervisor you can do this by following these steps below:
1. Click on 'Reply' to respond
2. Type the answer you want to give or the follow-up question you have and click on 'Post' to respond